RICK'S SPEAKEASY – A JUKE JOINT FUNDRAISER
When:
June 24, 2017 @ 7:30 pm – 9:30 pm
2017-06-24T19:30:00-05:00
2017-06-24T21:30:00-05:00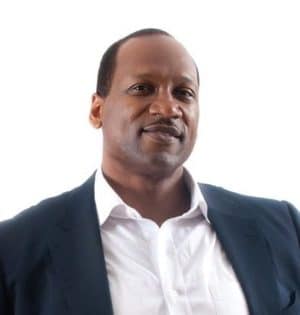 We are sad to say our friend Rick passed away Friday, May 19th.
We hope you plan to donate or attend.
---
Saturday, June 24th @7:30PM ONE SHOW ONLY !!
The theatre community and Rick's friends are coming together to help out by presenting…RICK'S SPEAKEASY…A musical evening of juke joint and more music!
Sneak down to Rick's Speakeasy for a night of HOT juke joint music, and a few surprises. Hosted by Tabari Daniels, special guests include recording artist LeKeisha Cotten, Amelia Cooper, Phyllis Durr, Elizabeth Hart, Rebecca and Sean Harding, Judge Gaston Hewes, Biloxi Little Theatre's cast from Gleeful, Bruce Johnson, Emily Barnes/Gulfport Little Theatre, Scott Henry, Dr. John McKee, Karen Abernathy, Mary Jackson, Tim Raborn, David Delk, and More! (performers subject to change). All monies will be donated in Rick's memory to the Memorial Hospital Community Fund to help cancer patients.
ALL PROCEEDS GO TO RICK AMOS!
RAFFLE PRIZES ALL NIGHT
SPONSORSHIP OPPORTUNITIES AVAILABLE…PLEASE CONTACT US
FOUR TICKET OPTIONS
$25 – GENERAL ADMISSION
$30 – GENERAL ADMISSION + 1 DRINK TICKET
$40 – VIP SEATING TICKET + 1 DRINK TICKET
$50 – VIP SEATING TICKET, 4 DRINK TICKETS, PLUS! 2 CENTER STAGE SHOW TICKETS*
*any show during the 2017-2018 season
ONLY 40 VIP Tickets will be sold.
BUY NOW AND YOUR TICKETS WILL BE WAITING FOR YOU AT THE DOOR. note that a .50 paypal fee will be added to each ticket purchased.
---
[show_wp_shopping_cart]
---
Can't attend? Please consider a donation to the Rick Amos fund. EVERY penny helps! OR you can send a check made out to Center Stage and sent to 2670 Rue Palafox, Biloxi Ms 39531. THANK YOU!
---
Purchase General Admission Tickets here.
$25 – GENERAL ADMISSION
After clicking, the PAYMENT CART will appear above.
[wp_cart_button name="Rick's Speakeasy – General Admission" price="25.50″]
---
Purchase General Admission Tickets + 1 drink ticket packages here.
$30 – GENERAL ADMISSION + 1 DRINK TICKET
After clicking, the PAYMENT CART will appear above..[wp_cart_button name="Rick's Speakeasy – General Admission/1 drink ticket" price="30.50″]
---
Purchase VIP seating tickets + 1 drink ticket packages here.
$40 – VIP SEATING TICKET + 1 DRINK TICKET
ONLY 40 VIP Tickets will be sold.
After clicking, the PAYMENT CART will appear above.[wp_cart_button name="Rick's Speakeasy – VIP seating/1 drink ticket " price="40.50″]
---
Purchase VIP seating tickets + 4 drink ticket packages here.
$50 – VIP SEATING TICKET, 4 DRINK TICKETS, PLUS! 2 CENTER STAGE SHOW TICKETS*
*any show during the 2017-2018 season
ONLY 40 VIP Tickets will be sold.
After clicking, the PAYMENT CART will appear above.[wp_cart_button name="Rick's Speakeasy – VIP SEATING/4 drink tickets" price="50.50″]