VOLUNTEERS NEEDED AT CENTER STAGE THEATRE!
When:
2018-03-14T00:00:00-05:00
2018-03-15T00:00:00-05:00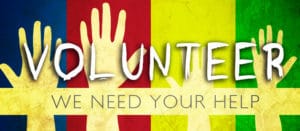 Center Stage is always looking for volunteers…it's the core of presenting our fabulous shows throughout the year. Painting and building sets, finding furniture for a show, handing out programs, work on hair and makeup, working at the concession stands….we need help and you give us what time you can and you'll have fun! And you'll make new friends too.
Contact the box office at 228-388-6258 or send an email through out contact page. Hope to see you soon!