Barefoot in the Park (2014-2015)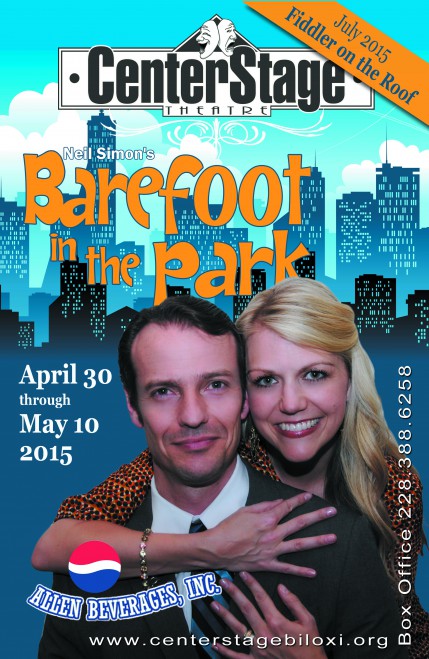 Barefoot in the Park is Neil Simon's longest-running smash hit, newlyweds Paul and Corie Bratter are proof positive that opposites attract. He's a straight-as-an-arrow lawyer; she's a free spirit. But they quickly discover married life is no paradise, having to endure a new apartment that's falling to pieces, surprise visits from Corie's overly protective mother, and the antics of their eccentric neighbor-in-the-attic. Paul doesn't understand Corie's impulsiveness, while she wants him to be more spontaneous. Maybe running "barefoot in the park" would be a start?
Starring Heather Dauzat and David Slatten.